2019 Special Offer running until 31.12.18 is 10% off all nights booked in 2019.
Swim in the sea or get lost in the fields! Click on your preferred dates to book***
The Shepherd's Barn named as an alternative to SOHO FARMHOUSE! click to read.
If you are staying at the Shepherd's Barn to celebrate a special occasion we can arrange extra special items such as flowers, champagne etc. Please email your specific requirements and budget when booking.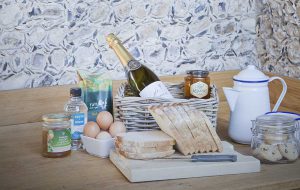 .