CORONA VIRUS UPDATE (updated 11 May 2020)
The property is open for bookings. Please call 07775934999 for more information. In the current circumstances, we have relaxed our standard cancellation policy.  We are taking bookings in the future which can be amended if lockdown continues. If you have booked for anytime in 2020 you will be able to change the booking to a future date later in the year or 2021. If you wish to cancel the booking please let us know. We have a new, cleaning protocol please email welldownhouse@gmail.com if you would like to read it. 
Stay safe and at stay at home and we look forward to welcoming you soon.
If you are staying at the Shepherds Barn to celebrate a particular happening or jubilation we can arrange bouquets, champagne etc, as well as point you in the direction of some extraordinary places to dine or explore. Do let us know what you have in mind and we will inspire you with ideas. 
The Shepherds Barn named as an alternative to SOHO FARMHOUSE… click to read.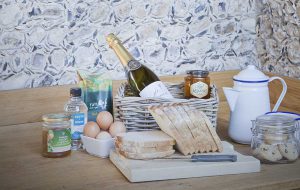 .