*** FREE NIGHT OFFER! – Book a two night stay in at the Shepherd's Barn and receive a third for free! Valid until May 2018! Spring is a stunning time to visit and walk the South Downs or visit Petworth & Chichester Harbour. Click on your preferred dates to book***
The Shepherd's Barn named as an alternative to SOHO FARMHOUSE! click to read.
If you are staying at the Shepherd's Barn to celebrate a special occasion we can arrange extra special items such as flowers, champagne etc. Please email your specific requirements and budget when booking.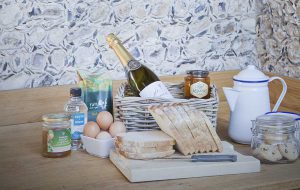 .